At Harbor Capital Group,
we help startups reach customer-product fit quickly
and then use sales messaging to turn that
Customer-Product Fit into a revenue machine
Instant Information At Your Fingertips
Starting a company is exciting, but it doesn't take very long before you realize that having a great product or service idea is essential. But, knowing how to develop the business and generate enough revenues to keep it all going is also paramount. If you only had time. 
If you are are a  professional like a doctor, attorney, dentist, Certified Public Accountant, Money Manager, and many others, you have some of the same problems. You are building a business, taking care of your clients, and trying to find the time to increase revenues.
If you are an operating company and revenues have slowed down or competition is getting more difficult or you have a new product to launch, you too have to develop the brand and generate significant revenues. 
Relax, we are here to help
 We have developed an inexpensive, online program that provides instant, relevant, up-to-date information that you can access anytime to help you with the development information you need.
Plus, we can help you generate the revenues you need with a great core-story (strategy) and a sales-oriented marketing program that turns targeted prospects into customers.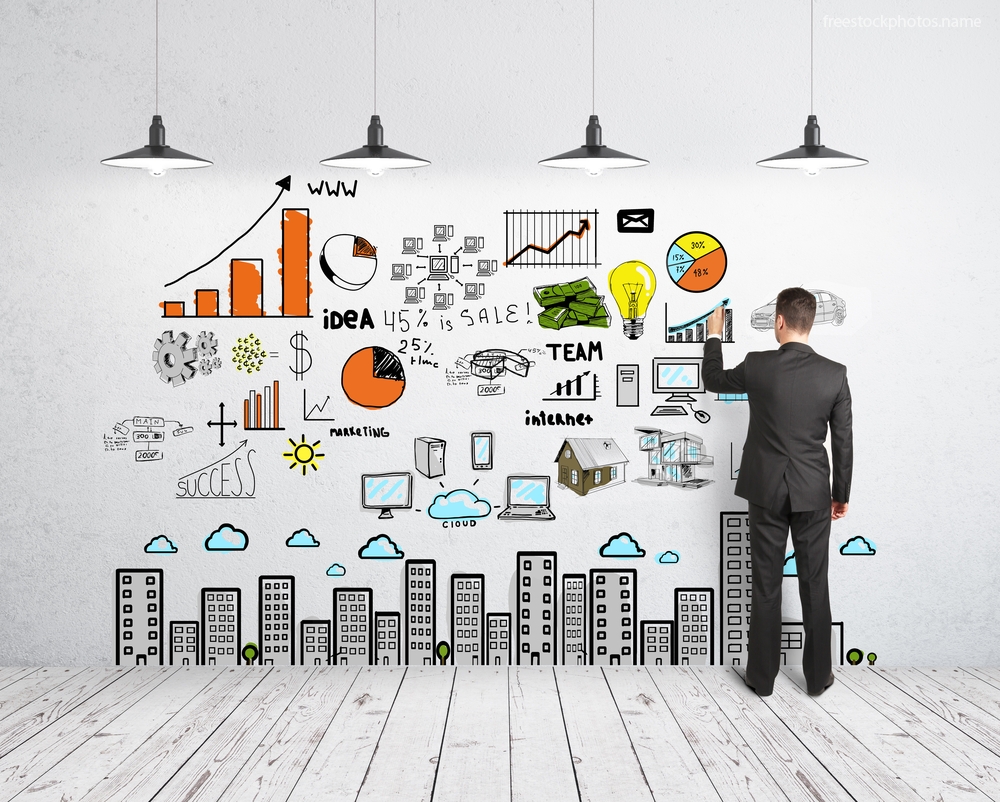 The Advisor You Want, Who Works The Way You Want
While everyone needs revenues, not everyone wants to or can work the same way to achieve these revenues,  That's why we designed this program to be flexible enough to meet your requirements and still generate the accelerating revenues needed. First of all, you can start your revenue-generating program at the point you want to start it. Second, you can execute the program in sync wit the ay your work. You do it all or have someone else do it all or something in between. 
The net result is you get a core-story (strategy) and a sales messaging system will generate significant revenues and decrease your costs.
The following are some options.
1
If you want to learn how to develop your company, create your core-story (strategy) and sales messaging, and execute what you learn, subscribe to our "incubator/accelerator" platform on our website. The subscription fee is only $39 per month, with no contract so you can cancel anytime. This information platform is available 24/7 and covers the critical information areas required to develop your idea into a thriving company. We also add information every week.
2
If you want to learn how to develop your company, create your core-story (strategy) and sales messaging, and just want to use us as an advisor when a need arises, you can do that also. Subscribe to our "incubator/accelerator" platform on our website. The subscription fee is only $39 per month, with no contract so you can cancel anytime. When you want to talk with us directly, email us with a time you would be available and we will set up an appointment on the phone or on Zoom. You will only be charged for the minutes used,   
3
If you would rather spend your time on your current business and have us do all the work, you can hire us as a consultant. We will identify, create, and execute the entire core-story (strategy) and revenue-generating program for you.  Charges will depend on the program requirements. Send me an email and let's set up an appointment so we can discuss your requirements.
Get Your Revenue Generating Program Started today!
Subscribers Also Get Access To Our Staff-On-Demand Program
Get The Talent You Need When You Need It. Subscribers have access to our staff-on-demand program where you can get the freelance talent you need at a fraction of traditional pricing.
When you have a project like creating a website or writing a blog, writing a lead magnet to get sales leads, and you don't have anyone inhouse that can do it, you can use our global network of hundreds of freelancers.
All you have to do is go to the Staff-On-Demand page and describe your project, and we will get an estimate of the costs and pass that estimate on to you. If you agree with the estimate, we will order the job.
We will find the right person at the right price for your project. We get a fixed price from them, based on the job description, rather than use hourly rates so you know the exact price you will have to pay. These freelance jobs are billed separately from the monthly subscription fee. The costs are put on a credit or debit card when you approve the job description and price. However, until the job is completed and approved, the freelancer will not be paid.
Each freelancer is experienced and has many positive recommendations. We assist you from the beginning through the completion of the project, so you get it done right and on time. There is a separate PayPal system on that page for these payments.
Their rates will surprise you. For example, you can get a simple website built for under a thousand dollars, or get a customized prospect list or logo designed or an article written or many other projects are done for a few hundred dollars.
One job could save you much more than the yearly subscription fee. When you think about it, this alone could make the program subscription-free.
Our goal at Harbor Capital Group is to create and turn your core-stories into revenues.
✔  You may cancel anytime if not satisfied.
✔  All five modules are $39 per month
✔  Monthly charge