At Harbor Capital Group,
we help startups reach customer-product fit quickly
and then use sales messaging to turn that
Customer-Product Fit into a revenue machine
Being An Entrepreneur Is Both Exciting And Difficult
Starting a company is exciting, but it doesn't take very long before you realize it's also very difficult. There are a million things you have to know or find out about in order to develop your company from a startup into a successful company.
You will have to call a lot of friends and hope you can get the right answer or search for a variety of information sources to try to get your question answered. The problem is getting the right answers takes a lot of time and entrepreneurs never have enough time.
You also know that having a great product or service idea is essential, but knowing how to develop the business to exploit that idea is how you turn an idea into a successful business.
Unfortunately, about 29 percent of entrepreneurs say that the reason they failed is they ran out of money, Another 42 percent said they could never get to product-market fit. Which today should be customer-product fit. Maybe that's why they never got there.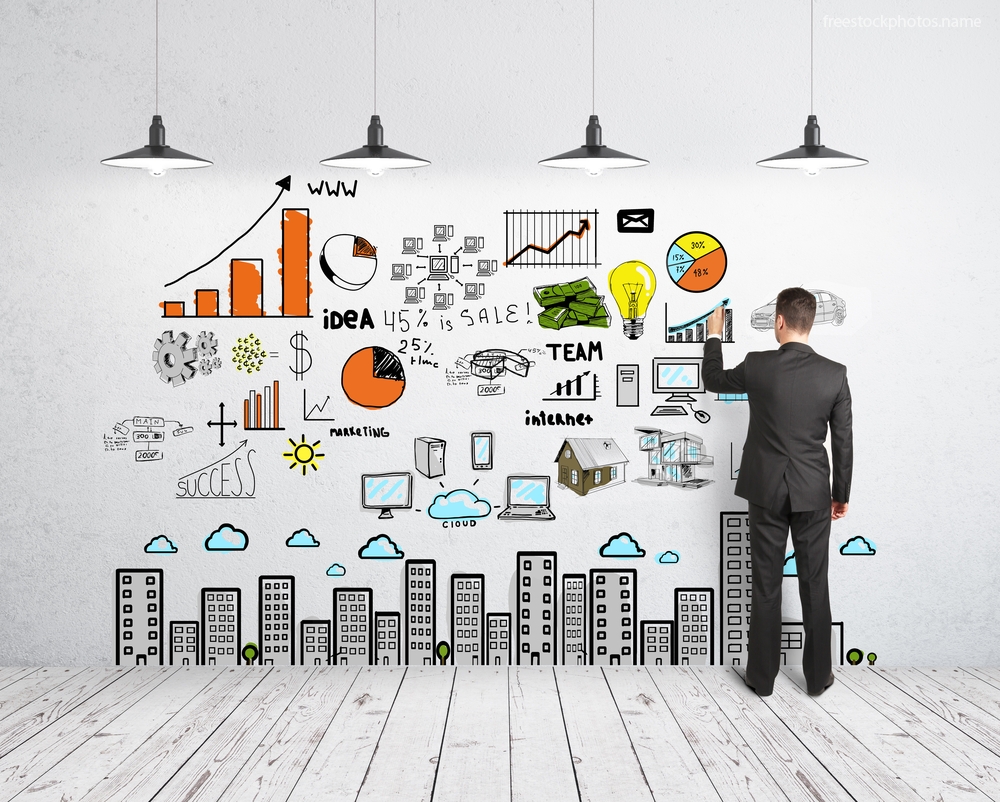 At Harbor Capital Group, Our Subscription Program Will Help You Be One Of The Few Exceptions To Those Statistics.
We deliver the information you need, when you need it, to develop your company, reach customer-product fit quickly, and message your value proposition to generate sales,and do it in an exceptionally affordable way.
It's Easy To Get Started And The Entire Program Is Only $39 Per Month.
Here s how to get started:
1
Subscribe to our "incubator/accelerator" platform on our website. The subscription fee is only $39 per month, with no contract so you can cancel anytime. This information platform is available 24/7 and covers the critical information areas required to develop your idea into a thriving company. We also add information every week.
2
 If you have a specific question, related to developing the business, that is not covered yet on the platform, your subscription means, you can email us, and we will get you an answer at no additional charge
3
We also know that sometimes you need to discuss a situation before you can make a decision. We can help you with this as well. With your subscription, you can go to our Staff-On-Demand page and buy as little as one half of an hour of consulting time or more if you think you will need it.
Tell us what you want to discuss and we will set up a time to talk. You will only be charged for the time used. If you paid for an hour and only end up using 15 minutes, you will have a credit for the remaining 45 minutes. Think about how much information is given in a TED talk that only lasts from 7 to 18 minutes.
We Think You Will Agree, This Is An Information System And A Pricing System Designed To Increase Results and Decrease Costs
You will benefit in many ways from this learn-it, do-it process. You will know every detail about the development and sales process and, consequently, make better decisions. Also, if or when you need outside funding, potential investors, doing their due diligence, will ask you difficult and complicated questions. Your ability to answer quickly and definitively will show that you have the ability to execute your plan. And execution is a very high priority for investors.
You get a full year's subscription to the information you need to develop your business, and email answers to your questions at a cost that is truly affordable.
Subscribers Also Get Access To Our Staff-On-Demand Program
Get The Talent You Need When You Need It. Subscribers have access to our staff-on-demand program where you can get the freelance talent you need at a fraction of traditional pricing.
When you have a project like creating a website or writing a blog, writing a lead magnet to get sales leads, and you don't have anyone inhouse that can do it, you can use our global network of hundreds of freelancers.
All you have to do is go to the Staff-On-Demand page and describe your project, and we will get an estimate of the costs and pass that estimate on to you. If you agree with the estimate, we will order the job.
We will find the right person at the right price for your project. We get a fixed price from them, based on the job description, rather than use hourly rates so you know the exact price you will have to pay. These freelance jobs are billed separately from the monthly subscription fee. The costs are put on a credit or debit card when you approve the job description and price. However, until the job is completed and approved, the freelancer will not be paid.
Each freelancer is experienced and has many positive recommendations. We assist you from the beginning through the completion of the project, so you get it done right and on time. There is a separate PayPal system on that page for these payments.
Their rates will surprise you. For example, you can get a simple website built for under a thousand dollars, or get a customized prospect list or logo designed or an article written or many other projects are done for a few hundred dollars.
One job could save you much more than the yearly subscription fee. When you think about it, this alone could make the program subscription-free.
Our goal is your success. We want to help you take your startup from an idea to a successful company as quickly and inexpensively as possible.
✔  You may cancel anytime if not satisfied.
✔  All five modules are $39 per month
✔  Monthly charge