Successful entrepreneurs start with a core story
(a strategy) and then weave that story into
every aspect of the company's development.
Do You Want To Increase Revenues? 
If you are like most companies, the answer is yes, of course, I want to increase revenues. Most companies struggle to increase revenues. Plus marketing can be expensive. And it doesn't matter if you are a startup, a professional, or an operating business. So, if you feel like you are stuck with slow growth, we have some good news. 
You can profitably increase revenues with a great core-story (strategy) and a sales-oriented marketing program that turns targeted prospects into customers. If you are open to new ideas, we would like to show you a better way to increase revenues at significantly lower costs.
Stories are an incredibly powerful sales tool
Almost everyone agrees that stories are a powerful tool because they contain both facts and empathy. That makes them a very persuasive way to generate revenue. People quickly understand your value proposition. Then, the facts give them the confidence they need to make the decision.
But, you first, have to define your core story. Your company's core story is the essence of the company. It can usually be stated in one sentence. It's the distillation of the customer's problem, the insightful solution, and the results and benefits from that solution. Then, the reasons the company's solution is better than any of its competitors.
Here are a couple of familiar core stories you will recognize as examples.
Google provides you with the world's information in one click.

Apple empowers individuals with well-designed, easy to use computers.

Harbor Capital Group creates and turns core-stories into revenues.
Core stories can be expanded from a sentence to a website to a book.
In addition to an instant understanding of who you are, what you do, and why your product or service is important, people like stories. Stories are interesting, and they keep your attention all the way to the end of the story. 
Without a core story, you are basically a commodity competing on price. That's a tough way to make a living.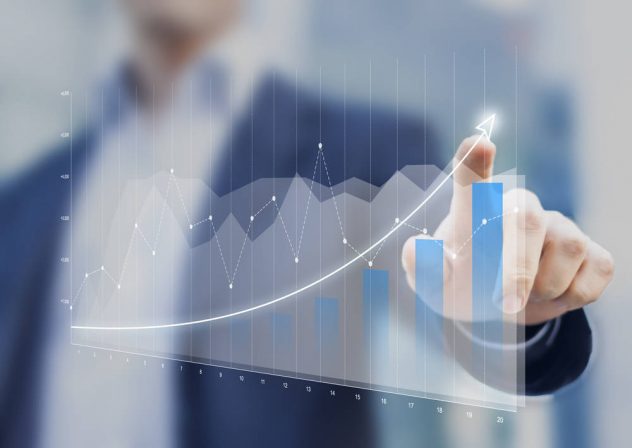 Core-stories make effective sales messages possible
Core-stories also have a built-in way to create better sales messages — regardless of the media used. That's why better sales messaging is the second way we turn products and services into revenues.
Great design, attractive colors, and lots of innocuous photos may be pleasing, but sales messages are what turns products and services into revenues. Here are two brief examples.
Ask yourself: Is your website structured to make sales? Does it tell a story? Are your blog posts on page 1 or 2 of a Google search? Most searchers never get to page three so most posts never get read
If your product is technical, what about complexity and jargon? Is your message understandable to everyone? When Steve Jobs introduced the iPod, it had an unbelievable storage capacity of 5 gigabytes. No one knew what that really meant, so he made it understandable. He said with this iPod, you can put 1,000 songs in your pocket. Cheers irrupted.
Stories Turn Prospects Into Loyal Customers
Many people think that your story is only a marketing function. But it's much more than marketing. Your story must be infused into every part of your company, from product design to marketing to service. Your company has to live that story to gain trust and, eventually, loyalty. That's how you turn prospects into customers and build a successful business. 
 Plus, if you can reduce your story down to a sentence, you will get comments like, "really, you can do that?" And that's one way you will know if you have the beginnings of customer-product fit and the beginnings of a successful company.
Core stories can be understood instantly. People relate to them and can't wait to share them with their friends, and will generate organic sales. Now, simply introducing yourself can be the beginning of an effective sales presentation you can use everywhere.
 Three ways you can increase revenues
You can subscribe to our internet platform and learn how to do this work yourself

You can subscribe to our internet platform and just use us as an advisor when needed 

You can hire us to do everything giving you more time for other parts of your business.
Stories are the most persuasive sales tool you have, But, you have to find your story and effectively tell it.
How To Develop Your Idea Into A Business Success
We help you use a consumer-centric approach to develop your company. To accomplish this, we developed an internet platform; packed with information. We call this internet platform an incubator/accelerator because it covers the overall development of your company.
 This internet platform gives you access to the information you need anytime you have a few minutes. Using various tables of contents, you can access and read the information in any sequence you wish. 
The information is divided into the five following sections so you can go right to the information you are looking for. We also have a weekly blog on specific topics, tips, and other information. The following are the five sections.
Customer-Product Discovery (strategy)
We show you how to define and diagnose the customer's problem or a special opportunity. This diagnosis results in insights and solutions into how best to meet the needs of the customer. And how you are going to serve those needs and focus your resources to make it happen. This also helps identify and create your core story and strategy.
Leadership/Execution
Leadership and execution are critical to the development of the company and the operation of the company. It is also a critical requirement for investors. For example, you learn how to:
Maximize productivity,

Keep the entire team on the same page,

Determine individual milestones and,

Get the metrics you need to meet deadlines.
We also help you start thinking about future things like finding and getting investors if they will be required.
The Business Model
We recommend and use the business model canvas created by Alexander Osterwalder. This canvas spells out the essential elements of the business in an easy and visual way. Competitors are examined separately because you don't have control over competitors.
There are nine essential components that make up the business model and each one is covered. This module shows those business elements and how they interact together, all on one sheet of paper. The business model canvas also makes it easy to think about ways to use the business model to achieve a competitive advantage. More new, successful companies today come from creative business models then come from new technology.
Revenues
Revenues are part of the business model, but we break revenues out separately because knowing how to sell your value proposition is so misunderstood. It's not enough to drive traffic to your website, you have to know how to convert this traffic into buyers. To convert visitors into buyers, you have to learn how to message your marketing communications to sell. 
Too often, entrepreneurs rely on design and great pictures alone.
 Also, because startups are not flush with marketing funds, you have to be able to generate revenues on small budgets.
We show you how to use your website, lead generators, email, and many other communications and media tools to drive traffic to your website and landing pages. You can then convert them into customers. It works and it's cost-effective.
Presentations
Every single presentation is mission-critical and must have a specific call to action. Unfortunately, very few people know how to create, structure, and present a presentation that turns a skeptic into a believer. Our platform shows you how. Learn how to create and deliver persuasive presentations.
Expand Your Capabilities With Staff-On-Demand
Most companies have limited funds. That's why we developed our Staff-On-Demand program. This program offers hundreds of skilled freelancers, at very reasonable prices, for tasks you don't have time or talents in-house to do. You also pay for the job, not by the hour.
Start Off Running Or Build The Business At Your Own Pace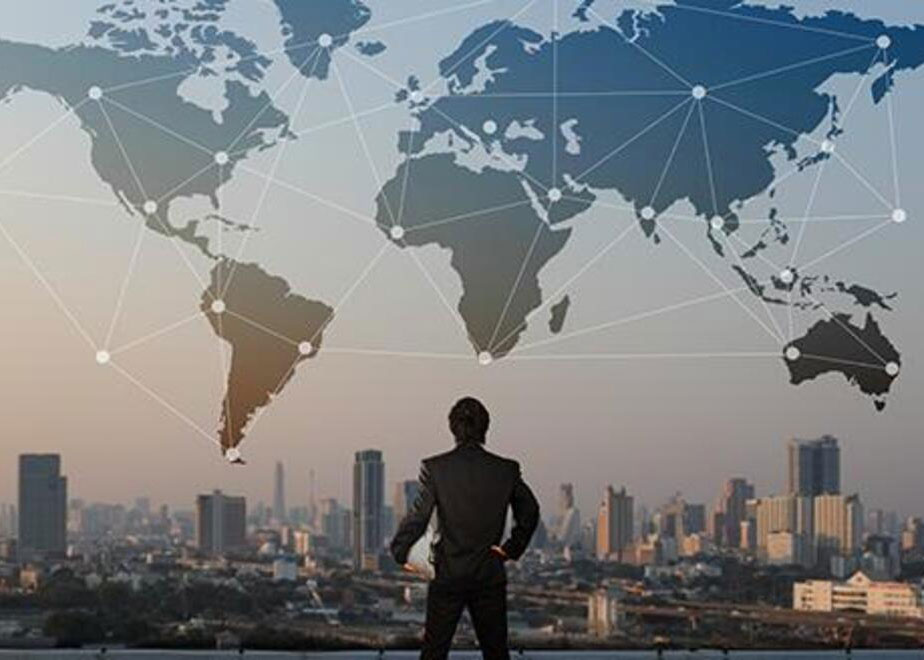 Josh Olson
I've been working with Harbor Capital for a few years now.  Jim has been able to help me work through and rationalize multiple ideas both as new company structures but also as new product offerings.  One of the best things he helped us with was actually knowing what ideas not to pursue so we could focus on more viable alternatives. Additionally, his background in venture capital helped me understand how to evaluate potential VC funding avenues and develop an exit strategy from my startup."
Rajiv Sharma MD, Digestive Health, Dr.Gut Happiness LLC
I initially met Jim Zitek three years ago. He advised me and I went on to launch my medical company which I successfully grew to $1.2 million dollars a year. Then I contacted him again about scaling the company. Jim is a very clear and calm thinker. He is like a Navy seal sitting calmly next to kids on a roller coaster. I recommend him to anyone who has a lot of ideas and needs a focusing funnel.
Todd Lefko
In the almost twenty years I have known Jim Zitek, I have always been impressed with his depth of knowledge. He is one of the rare individuals who combines a practical analytical mind with an understanding of the factors influencing the future. I have learned to admire his character and appreciate his values which are at the core of his beliefs and actions.
Todd Lefko
Get Started On The Path To Your Revenue Goals
<!============= Process Steps Template Designer 1.2.1 =============>
Make today the day you say YES to success

Subscribe to our low cost, no contract, cancel anytime learning platform

Start learning immediately how to build an exceptionally successful business